Shopping Basket
Your Basket is Empty
There was an error with PayPal
Click here to try again
Thank you for your business!
You should receive an order confirmation from Paypal shortly.
Exit Shopping Basket
Entertainment for Parties and Events
Temporary Airbrush Tattoos, Face & Body Art
There seems to still be some confusion as to what exactly TAT's are. 
Relatively new to the Uk but been around in Australia and the States for years!  Temporary Airbrush Tattoos are a non permanent image on the skin resembling a real tattoo.  They are airbrushed on to a stencil which is placed on to any part of the body.  The skin can be previously cleaned with surgical spirits to remove any  naturarl oils or creams. This makes the tattoo last longer.  Each tattoo, depending on the skin type can last from 2 to 7 days and takes minutes to apply! Can also be removed instantly with surgical spirits.
The ink is alcohol based and consists of cosmetic and food grade ingredients. all approved by the FDA which makes it safe and non-toxic.  It is not a dye like Henna as it sits on the skin as opposed to dying the layers of skin. Shellac is also in the ink which makes it quick drying and gives the tattoo a waterproof coating. Never has there been a report of any allergic reaction to the ink, however nothing is ever 100% safe, going outside for some can cause certain allergic reactions.
Once applied, the tattoo is dusted down with a fine powder, usually talc, or a fine glitter.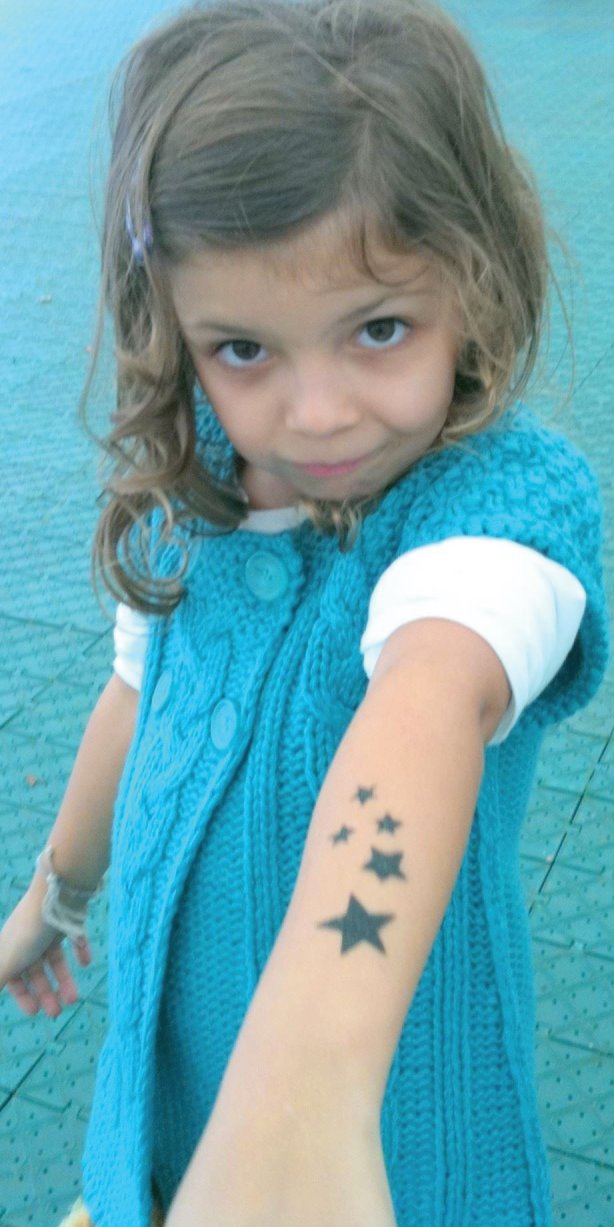 Water, sweat and clothing will  not rub the tattoo off unless the tattoo has been place at the waistband of trousers or under a bra strap which will almost certainly speed up the removal.




If an airbrush tattoo artist has more than one gun then more than one colour can be applied.




Airbrush artists have hundreds of designs to choose from, however with a good jpeg or vector image, a re-usable stencil can be lazer cut and also offered as a personal design, promotion or product launch. These are great when used on promotional staff, however the general public would prefer to choose from the designs available, of which there are plenty to suit everyone.







0

/